SABAA.education supports transparent and good governance, being listed in the German Transparenzregister (transparency register - listing foundations and not for profit organizations adhering to the statutes) as well as the Berlin one (https://www.berlin.de/buergeraktiv/informieren/transparenz/transparenzcharta/). Following its guidelines, memberships, funding, ownership, organizational structure, advisory board, finance information (testified annual balance sheets), and activity reports are public. The information is available here and is kept updated.
Furthermore the principles of a good practice for foundations, set by Bundesverband Deutscher Stiftungen, are being supported and followed.
Founder and majority owner of SABAA.education is Prof. Dr. Ulrich Wünsch (share: 92/100).
Minority owners are: Stefan Mollner (share: 4/100) and Günter Oster (share: 4/100).
SABAA is a non-profit organization under German law and tax-exempt as such and able to receive donations.
Controlling SABAA and consulting on its plans is the advisory board.
Statutes of the organization (in German)
Satzung SABAA.pdf
Adobe Acrobat Dokument
153.6 KB
SABAA.education is member to various organizations:
Bundesverband Deutscher Stiftungen (https://www.stiftungen.org/en/home.html) - the association of German foundations.
Netzwerk Stiftung und Bildung (https://www.netzwerk-stiftungen-bildung.de/) - a network of foundations focussing on eduction issues of a wider range.
Bundesverband mittelständische Wirtschaft BVMV (https://www.bvmw.de/) - the association of small and medium enterprises in Germany.
medianet berlinbrandenburg (https://www.medianet-bb.de/en/home/) - the association of media and media-related companies in Berlin and Brandenburg.
YourArtBeat e.V. (https://yourartbeat.net/) - is a creative network and a contact point for everything that has to do with arts, culture and creativity; a platform for emerging art and a memory for and of artifacts.
International Festival & Events Association IFEA (https://www.ifea.com/) - a worldwide gathering of festival and events professionals.
Research Institute for Exhibition and Live-Communication R.I.F.E.L. e.V. (http://rifel-institut.de/en) - research and expertise on events of all kinds.
Ulrich Wünsch is member of the Board fo Directors of FREEARTUS artist & refugees united for freedom (http://freeartus.org/), an Organisation in Berlin bridging cultures by using the global language of the arts for cooperation and development, at home in Germany and abroad. One project is the art space, restaurant, meeting place LAWRENCE in Berlin (https://lawrence.berlin/).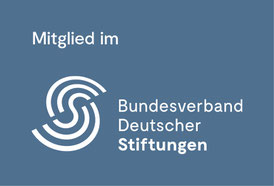 The SABAA.education Activity Report 2017 shows the beginnings of the operation.
The SABAA.education Activity Report 2018 tells of first endeavors.
The SABAA.education Activity Report 2019 tells of first support fundings.
All SABAA flights are being compensated via atmosfair (https://www.atmosfair.de/en/). A climate conscious behavior is being promoted and followed.
Dr. Erich Deschwanden: economist, journalist, consultant, lecturer; weathered coach for various companies and individuals - Swiss.
Kerstin Wünsch: editor-in-chief of a German Special Interest Magazine; tourism and hotel management, economics academic; active in female leadership issues, worldwide - German.
Balance Sheet 2017, approved by the German tax office (in German)
Balance Sheet 2018 (in German) - approved by the German tax office (as status as not-for-profit has been)
Proof of non-profit status by German tax office from 2018 (controlling SABAA´s 2018 balance sheet)
non-profit status document 2018
Freistellungsdokument SABAA.pdf
Adobe Acrobat Dokument
3.8 MB